Kickstarter Mini 5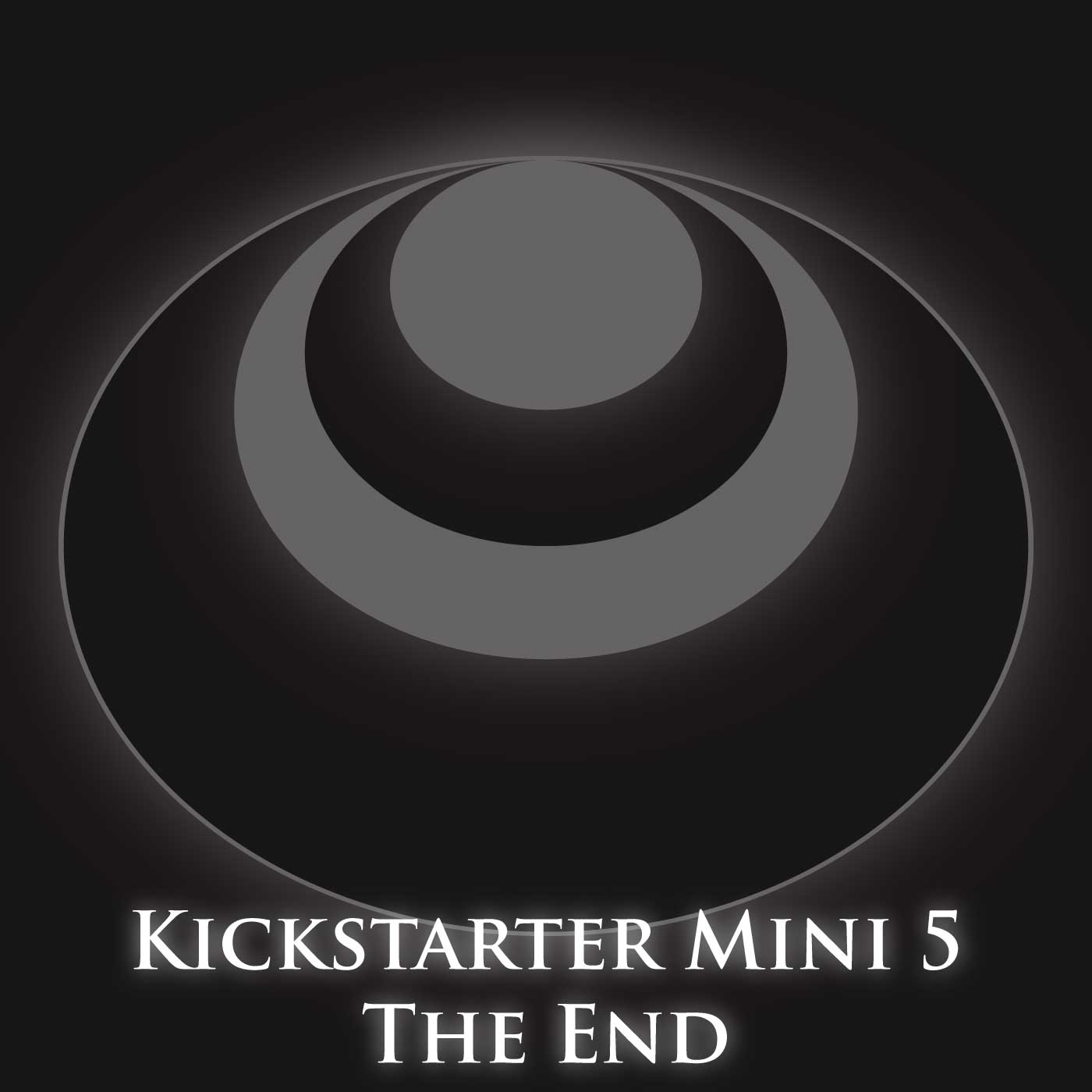 Our Kickstarter was a huge success!
Conrad: Hello, Kakos Industries Shareholders. Conrad Miszuk again. Felix Moloch from the Division of Insurmountable Fear is still following me around, though I'm told I'm in the clear.
Felix: Hello, shareholders!
COnrad: And I have you to thank for being in the clear, Kakos Industries shareholders. While we did not make the stretch goal for the Twine game, we came remarkably close, and the Board was able to find the funds to cover for the remaining gap. I'm told the money came out of the company-wide ice cream social fund.
Felix: Not the ice cream social fund! The employees here won't be happy about that at all, they're going to be really mad at you, Conrad.
Conrad: That's okay. I'm proud of what we came up with, Kakos Industries shareholders. I'm calling this campaign a huge success and I want to thank you all from the bottom of my heart for pledging so much to continuing this project. It means a lot that Kakos Industries has touched your lives and that you'd be willing to help us keep making the show. If you missed the Kickstarter, a lot of the rewards we offered will be available in the Kakos Industries store, but not before we get the rewards out to all of the Kickstarter backers. And in the meantime, you are more than welcome to help us out on our Patreon, kakosindustries.com/patreon. We have a great number of rewards there that we offer every month to our supporters. Thank you again for helping us out. I am honored to be able to keep making this show for you. Allegedly.
Felix: What are we going to do now, Conrad?
Conrad: You can fuck right off back to wherever you came from.
Felix: That doesn't sound like fun! I want to terrify you!
Conrad: Please just go away.
Felix: But suffering is so good for you, Conrad!
Conrad: Thank you, Kakos Industries Shareholders. I've gotta try and lose this guy somehow.