Kickstarter Mini 2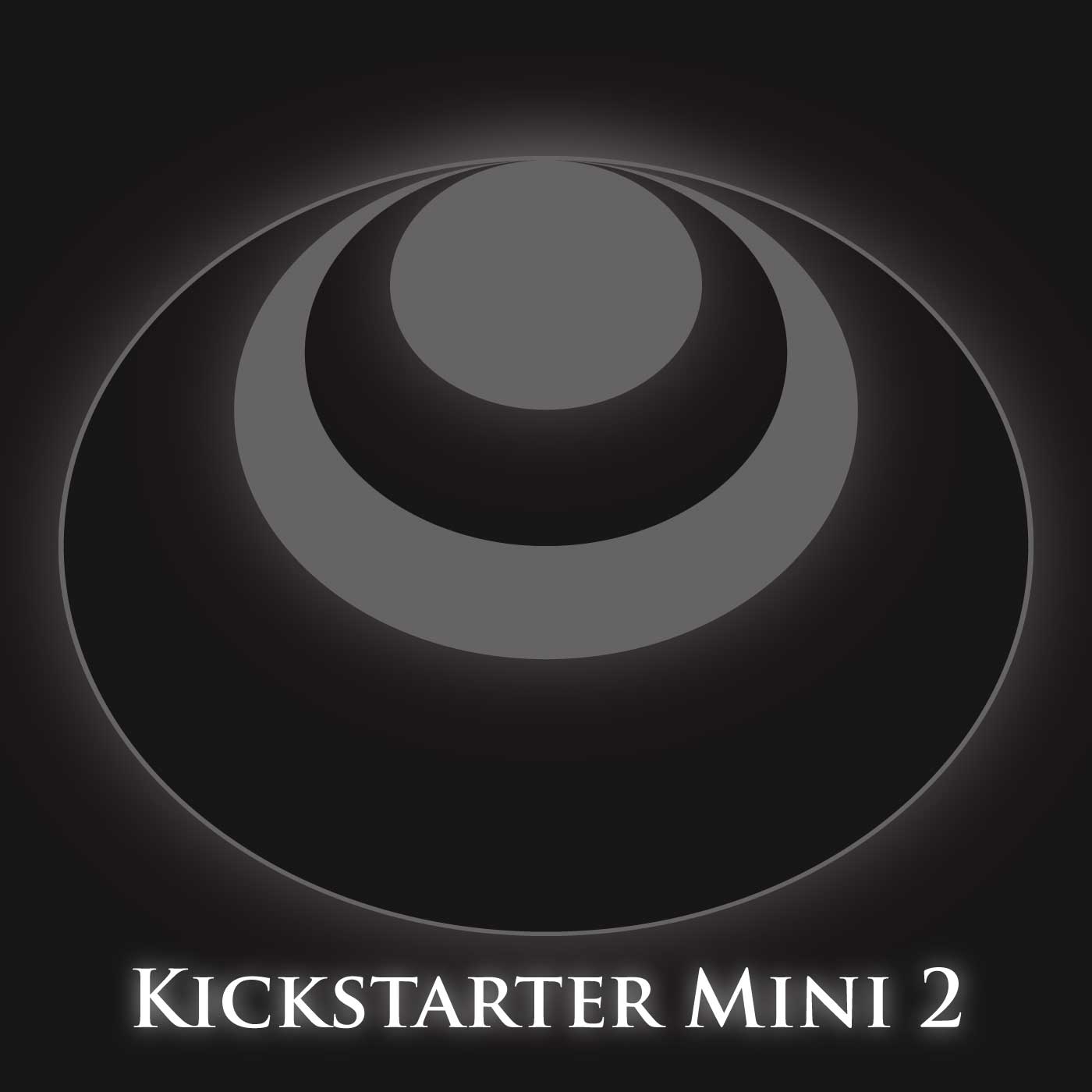 Corin: Shareholders, it seems that we've succeeded once again in exceeding the deficits raised by the executive board. But the executive board's bad behavior is just reinforced by your willingness to give them what they need. It's like the whole financial crisis all over again. Not the one you're thinking of. There was another one. Most of you missed it. Anyway, if we can't cover these expenses, we're going to have to punish our scapegoat again. I've charged Felix Moloch from the Division of Insurmountable Fear with that punishment. Listen to the scapegoat beg for help.
Conrad: Hello, Kakos Industries shareholders. It's me, Conrad Miszuk again. They seem to have locked me inside of some sort of dark cavern until I can convince you to help us out one more time.
Felix: Echo echo echo echo echo. This is great!
Conrad: I'm told that the executive board bought a shipwreck. Just a shipwreck at the bottom of the ocean somewhere. I'm not sure that's a thing you can buy. Or sell. So now we need to come up with the difference. If we can reach $6,500, then all of these problems will go away, and I might get to see the sun again. If we can reach that level, to sweeten the deal for you rational actors out there, I'm going to make a Twine choose-your-own-adventure game where you get to be in Kakos Industries. As someone who is currently in Kakos Industries, I think, I don't know why you would want to be here, but I guess it might be interesting for some of you. You'll have a lot of options for things to do, and everyone who pledges $1 or more to the campaign will get the game for free. It's going to be really fun. To sweeten the deal, we're going to do another Shareholders' Brawl, and anyone who pledges $60 or more on the Kickstarter will be included. That's regardless of whether or not we make this stretch goal. We don't do these very often, so you don't want to miss this chance. Just get me out of this cave. Please.
Felix: But, Conrad! Caves are so fun!
Corin: Go to KakosIndustries.com/Kickstarter to help. Also, we're planning on attending PodCon in December in Seattle. It would be beneficial for us if the powers that be know that people listen to our podcast, so it would be wonderful if you would go to kakosindustries.com/podcon, that's p-o-d-c-o-n, which will redirect you to their submission form, so you can tell them why you want to see us there. Also, there's a few days left on their indiegogo, so check out podcon.com to pledge and help them make this event a thing. Also, our episode this month is going to be a little bit late due to Phoenix Comicon. Stay tuned for that. I think that's everything they wanted me to say. KakosIndustries.com/Kickstarter to help us keep making the show and help me out of this cave, and kakosindustries.com/podcon to give Hank Green the impression people listen to this show of ours. Please help. I hate caves.