CS53 – Hoodie and Black Friday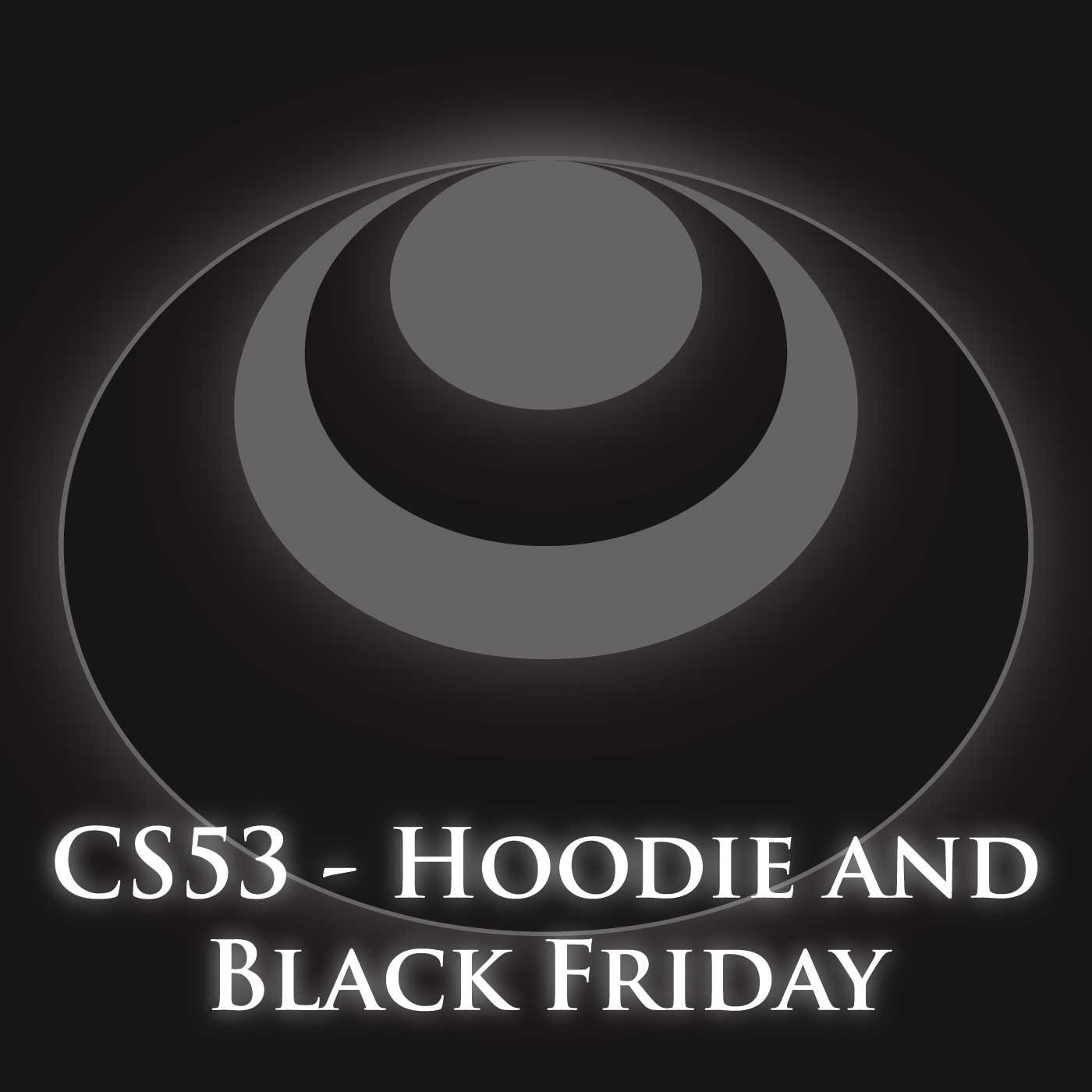 Preorder a Kakos Industries hoodie today! store.kakosindustries.com
Hello, Kakos Industries shareholders. It is that time of year again. We're coming upon the most Evil celebration of Black Friday, and I am here to help you celebrate.

I have heard your requests, and your darkest prayers have been answered: We're doing preorders for more hoodies.They're different from the last batch. These say Kakos Industries big across the chest instead of Do Evil Better, which was a common request. They are going to be printed on a Hanes 7.8 ounce pullover hoodie. I believe that they are a blend of materials. And right now we're offering them for just $35 plus shipping. They will be more expensive after that if we have remaining stock. This offer is running now through December 2nd, and we'll get them printed and shipped as quickly as possible after that so you can have them for the December Holidays. Anything you order alongside the hoodie will be held until the hoodies are printed to ship.

We've also added a few new items, including a refrigerator magnet and a new bumper sticker design. You can find the new hoodie preorder, as well as all of our new items and existing stock at store.kakosindustries.com.

And also, everything in the store (with the exception of the preorder hoodie) is currently 15% off when you add the coupon code HOLIDAY19 at checkout. That discount expires December 6th.

We've also updated our shipping prices in the US so there should be a little break there also. If you're not in the US, you can drop us an email and we can double check the shipping price to your country to get you the best deal.

If you have any questions, please send them to inquiries@kakosindustries.com./

This is how you celebrate Black Friday. This is how you Do Evil Better. Buy our shit.