CS50 – NeverRad, SDCC, and London Podcast Fest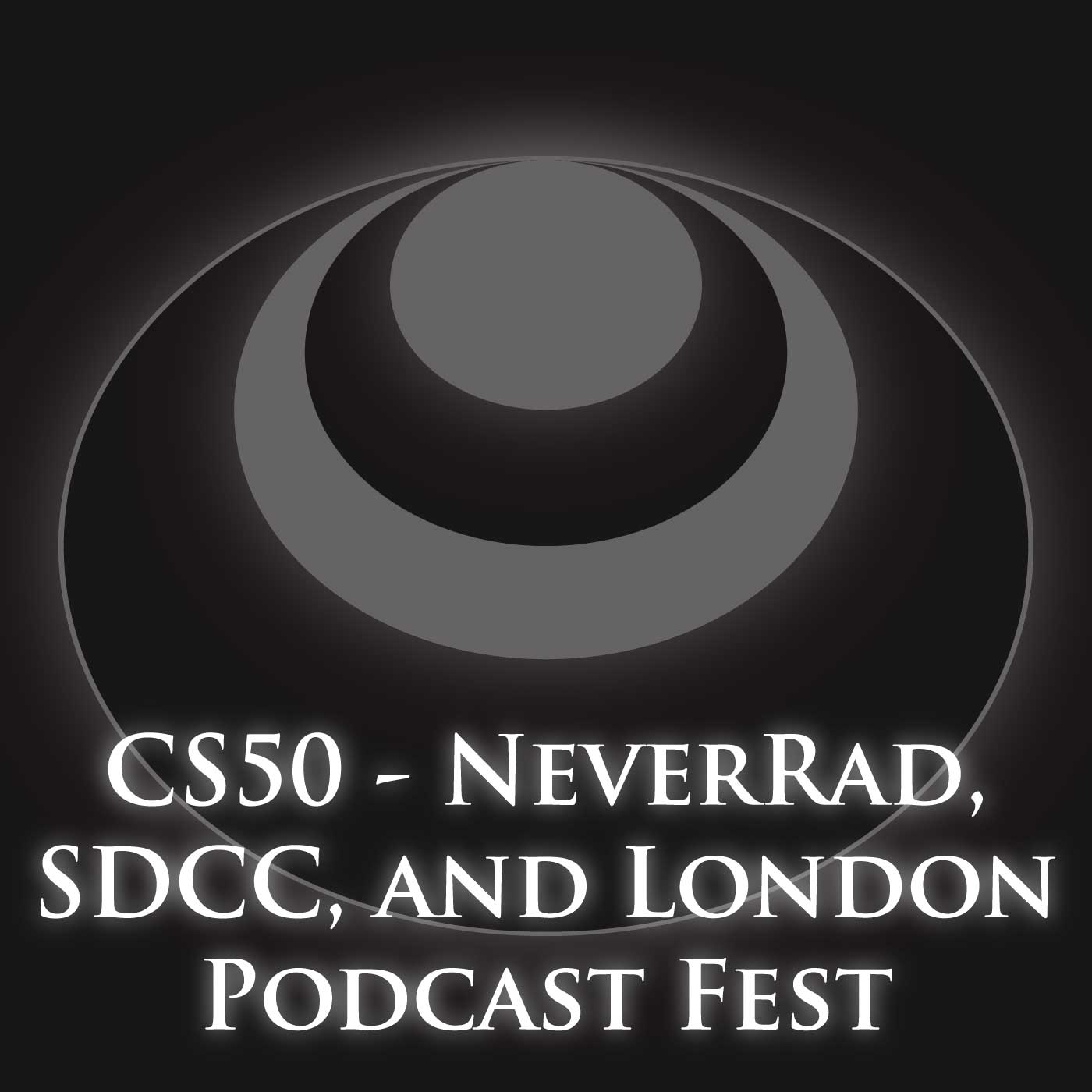 New show: NeverRad.com
Comic-Con in San Diego: July 17th-21
London Podcast Festival: September 7-15th
Get in touch on social media if you're going to be at either!
Hello, Kakos Industries Shareholders. My name is Conrad Miszuk and, if you believe the cover story, then I am the creator of Kakos Industries. If you don't believe the cover story, then you're likely not trying hard enough.

I have a few big announcements today.

The first: The Never Rad Miscellany is live. We're going to be staggering the episodes from our first live show over the next couple of weeks, but episode 1 of Peaceful Digiternia is up. Head over to NeverRad.com to find it. That's n-e-v-e-r-r-a-d dot com. It's also available on Apple Podcasts, Google Play Music, Spotify, and Stitcher. Search for The Never Rad Miscellany, or head to the website to find links. NeverRad.com

The second order of business: Comic Con International in San Diego is coming up this month. I will be there. They didn't invite me, I'm just going for fun, but I'll be there. If you will also be there, or anywhere in the general vicinity, get in touch on social media and we can meet up. Pay attention to the Kakos Industries Twitter to see if we end up organizing anything else.

The third order of business: I will be attending the London Podcast Festival from September 6th to 15th, so I'll be in the UK for the first time in around ten years. If you're in or around London, keep your ears open for more information as we get closer to September.

As always, you are the best. Please check out the Never Rad Miscellany. Now back to your regularly scheduled announcements.