73 – Mycology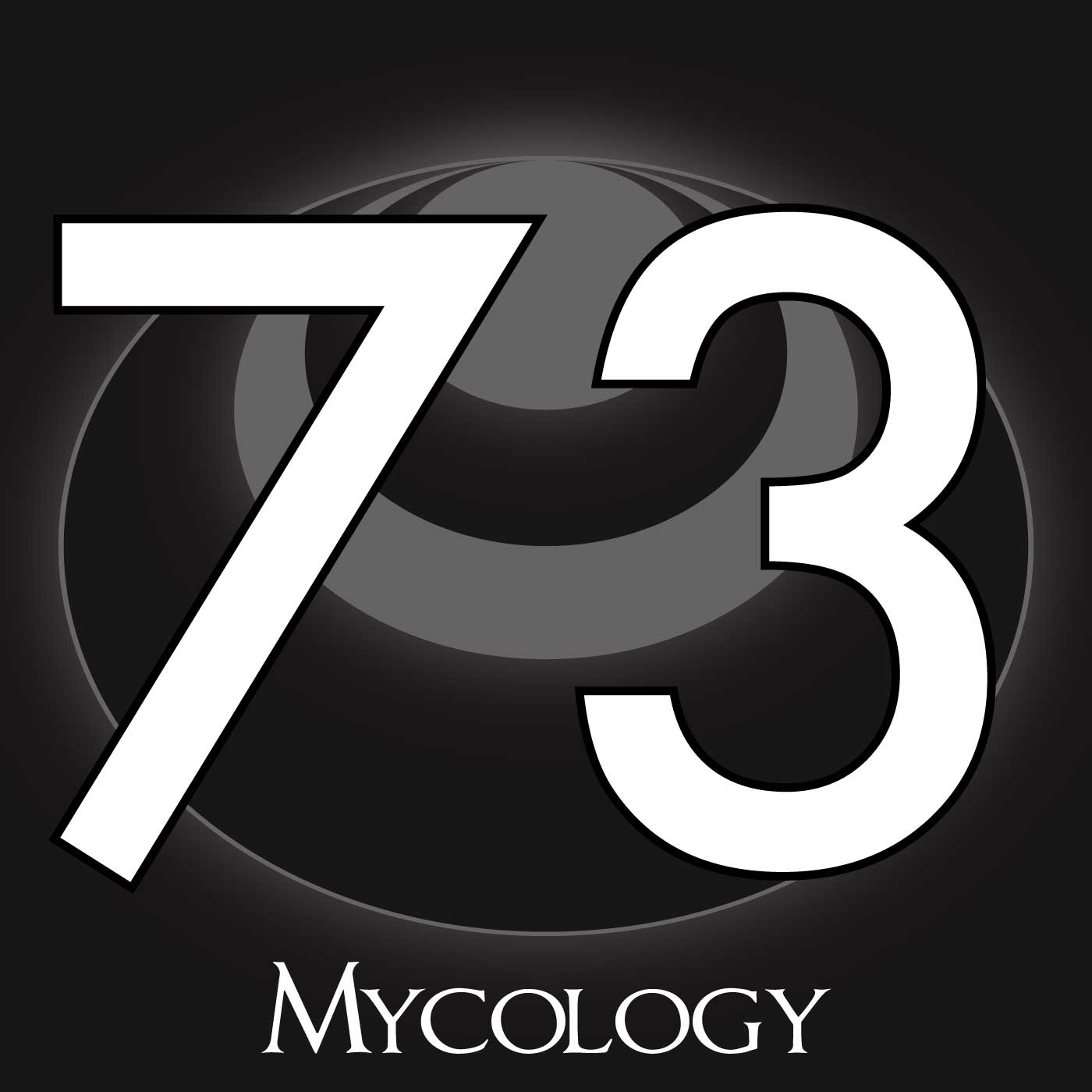 in which you take a great trip, the water festival disappoints yet again, preparations are made to go big and go small, the Division of Sexual Experimentation has some news, Hell is about to get more uncomfortable, you sip on a DarkMega GuzzleThumper, and Sammy Sea "wins" the Ruin-A-Life Drawing. Do Evil Better.
Kakos Industries is ad-free, and that's how we would like to keep it. To help us out, please head to KakosIndustries.com/Kickstarter to pledge on our current campaign. If that's not your thing, or you're hearing this after June 17th, 2017, then head to KakosIndustries.com/Patreon to help us keep making this show.
What you are about to hear is twenty minutes of fingers popping.
Hello and welcome to the Kakos Industries corporate shareholder announcements. At Kakos Industries, we help our clients to Do Evil Better. I am Corin Deeth III, CEO. Once we help our clients to Do Evil Better, they in turn help everyone on the planet to Do Evil Better, whether they know it or not. We like to sneak that Evil in everywhere, so no one can go any length of time without being at all complacent in our workings. We make it impossible for anyone, no matter how hard they try, to be truly good. Except those totally off the grid types. But they're Evil for other reasons. Kakos Industries is hard at work making everything you consume Evil. Kakos Industries makes every service you hire more Evil. If you can look around you where you are and spy something that doesn't have a tinge of Evil in it, then we have a surprise for you. Kakos Industries is the Evil of choice, and you choose to invite more Evil into your heart and home at every avenue. For that, we thank you, shareholders. And having said all of that, I am perhaps a little bit embarrassed to share with you all now that we're probably not in the Darkest Universe after all. I know I made a big deal out of it last time. But I mean, come on, look around you. How is this not the Darkest Universe? At least I can feel comfortable knowing that those other Corins were also not in the Darkest Universe. As the saying goes, there's always someone with a bigger dick, and in this case, there's always a Darker Universe. Still, I think we can take pride in our work here. Just as it is better to have a dick that actually fits places, perhaps it is better to be in a Universe that hasn't totally extinguished all light. That means we still have work to do. While we are working on ways to Do Evil without goodness in the frame of reference at all, the best Evil is still that which affects the good. I am told that many of our employees have removed their eyepatches and robotic limbs. The ones that don't usually have them, that is. You know, if this isn't the Darkest Universe, then what is? Is there a Universe out there without any matter at all? No literal light? No life? I mean, let's be honest, life is pretty Evil, but maybe no life is somehow more Evil? I'm going to need a philosopher to hash this out.
Today's broadcast is coming to you from an annoying and awkward bluetooth ear piece that we are now insisting that you wear for the remainder of the broadcast. The bluetooth ear piece is from Harald Electronics, a company that specializes in crafting the finest audio equipment for keeping in touch, communicating the true detail of the human voice, uniting Scandinavia, and also making you look like just the worst kind of person. Just the kind of person that doesn't care that their phone conversation is causing everyone around them distress. The kind of person that might even be chewing while they're on the phone. The type of person we at Kakos Industries would have no trouble taking credit for. And now you, dear shareholders, have to keep this device in your ear for the remainder of this broadcast. And let me tell you, you look ridiculous. I am told that the audio quality on this device is pretty okay. Monophonic, to be sure. What do you think Soundman? You got to play with one, right? He's giving me an emphatic thumbs down. I believe now he is indicating that this device somehow made him softer. I've felt it, shareholders. During routine examinations. Soundman is giving me another emphatic thumbs down. Well, I don't like it any more than you do. But I have to check. The shareholders need to know. And the employees as well. People need to know. I wish it hadn't come to this shareholders, but we made it a little collar that would alert us the minute he became aroused again, and he refused to wear it. This is the alternative. We all have to live with the consequences of our actions, Soundman. I should remind those of you listening to all of this penis talk that these announcements are strictly for Kakos Industries shareholders. If you're not a shareholders, then I doubt you care at all if Soundman Steven has an erection. And also, this earpiece will explode in your ear, leaving you dead. There it goes. Not a whole lot of warning on that one.
So, the Water Festival sucked again. Apparently, they couldn't just ride that wave of nationalism into their own ruin and they had to elect the other person. What the hell! I mean, we were spending so much on advertising down there. How could we have gone wrong? They definitely weren't on board for the Darkest Universe.
The Division of Magic Mycology was definitely on board for the Darkest Universe, though. I don't know about you shareholders, but I think I might still be feeling the effects of whatever it is that they gave us during the Earth Festival. I mean, it was definitely a mushroom. And it definitely had some crazy effects. When I first took it, I was on one of the more peaceful lawns here at Kakos with many of you. Slowly, I noticed the world around me beginning to breathe as though even the dirt were alive. Then I felt myself growing moss all over my body. But I didn't mind. The moss was nice. Then I was the moss. I felt a great peace come over me as I realized that my entire life would just be collecting moisture from the air and soil around me, and turning limited sunlight into energy. I felt my higher faculties slipping away, but I didn't care. The process of turning carbon dioxide and sunlight into stored energy was far too pleasurable for me to worry about anything like thinking. And so that process went on. My eyes could no longer see, but I could feel the sun shining down on me from above. Two weeks of sunrises and sunsets passed. I was moss. I did moss. I felt moss. Moss. And when I awoke, I was photocopying my hand in the print services room. I was naked and covered in mud. An employee asked me if I was okay. I looked down at my body. I said no. And that I was going to need a shower immediately. I slipped, or perhaps slopped, my way up to my office where I have a luxurious shower, complete with multiple shower heads and a rainfall setting. It'll also give you a handjob if you're into that. Boy does it want to give me a hand job. It wants to give me a handjob so badly that I want to know what it's heard about me. Anyway, I dried off and put on a spare suit I keep in the office. Then I sat down at my desk and got to work again. I did maybe three hours worth of work, and around the time that I was getting hungry, the Tabithas came into the room. This is not an unusual occurrence. They often come into my office to tease me, or sometimes just scream at me for like ten minutes before collapsing on my floor in a red wine stupor. This time was different. I felt somehow refreshed from the experience of being moss, and I thought that maybe I would entertain these ladies the way that they so desperately wanted me to. They sat on my lap at the desk and each kissed me softly on the cheek. I felt a fire rise within me that I'm usually not comfortable experiencing at work. I'll save you the details, but when we finished, Tabitha said, "That was amazing. The best ever maybe. And you know what else?" I had to concede that I didn't know what else. She leaned in closer and whispered in my ear, "you're still tripping balls right now." I shook myself awake on the Kakos Industries lawn. I did not appear to have moved at all since I took the drugs. And then, over the course of who knows how long, I woke up maybe six more times. One time I was a housewife dressed in classic americana who nearly forgot to start dinner. Another time, I spent an entire lifetime on a distant planet as an iron weaver with an astronomy hobby trying to prevent a nova from destroying my civilization. I learned to play the flute as well. Another time I was just a clown having sex with a bunch of other clowns. To be totally honest with you, shareholders, I'm not even certain this broadcast is happening right now. I could still be under the effects of that mystery mushroom. Though it has been a few days since I've been startled awake, so this is probably real. I told the Tabithas about what I dreamt, and they were pretty mad. The weird thing is, I can still play that flute melody.
I definitely experienced the Nudity Festival, but it was in one of my hallucinations. I've been told the rest of you did as well. Some of you even woke up dyed fun colors like we promised. That is some next level shit we put together right there. I'm honestly so impressed and proud of The Division of Dionysia.
Coming up, we have the Festivals of Innovation and Quiet Evils. I hope you are prepared for a big nasty robot fight followed by an event where we take the time to appreciate the simpler Evils.
I visited Jasmine Aashna in the Division of Erotic Experiences again recently to check on the progress down there. Jasmine confided in me that during her trip at the Earth Festival, she hallucinated that we already had this conversation and went over the updates. I did not hallucinate that, so I insisted that we go over them again. I don't know how best to communicate this to you shareholders. The test subjects, and there are a lot of them this time, are seemingly enjoying sex more, but only in so far as they enjoy adding notches to their tallies. It seems like every time they have sex with a new partner, they give themselves a new mark in a notebook, and they are all competing to see who can amass the most marks. This is strange, because they are all having sex with each other, so they are all helping out the competition. And beyond that, it doesn't seem like they're enjoying sex for any other reason than the notch itself. Jasmine tells me that they periodically have to wipe their memories, because otherwise they won't have sex with each other again. Now, shareholders, it's not my place to shame anyone for their sexual habits, but having sex with a person once is easy. If they want to have sex with you again, then that's when you know you did something right the first time. And if you never try for that second time, then you're missing out on valuable feedback. According to Jasmine's notes, the sex the subjects are having is terrible. I feel like they have fallen short of making a pill that increases sex drive. Certainly, the subjects are having sex, and more sex than usual, but the sex is bad. I told her to keep some samples of this drug because it's clearly doing something Evil, but that it isn't what we talked about. She said, "that's what you said in my hallucination." Eerie. I asked her how her hallucination ended. She said I went down on her for three hours and then cooked her dinner.
I got a memo from Meredith Gorgoro down in Hell. It just said "Cock Pushups. Thoughts?" She's the fitness expert, so I told her to go with her gut. Her hard, chiseled gut.
Shareholders, have you been enjoying your ride sharing services? I certainly hope so. If you weren't aware, yes we are responsible for those. How could we not be? They don't come in cheaper than a cab by paying their employees a living wage. It's true. Every time you set foot in one of these vehicles and you don't leave a sizable tip, you are effectively taking advantage of the mathematically challenged. They might not realize that after the depreciation of their car and the cost of gas, they're left with a fraction of the minimum wage. At the same time, the companies they work for are raking in literal billions of dollars, which they're putting toward being at the forefront of automation, which is going to put a lot of humanity in a tricky situation in the future. Well, that wasn't enough for us. It's not enough that humans would be willing to be independent contractors that occasionally get screwed over by the companies they work for. So we've recently been lobbying to legally allow humans to rent themselves to employers as machinery. This will also solve employment problems all across the globe. If your job is in danger of automating, then become a machine and help the process! For much less money. But still some money. Probably not much, though. We all know that automation is coming for us. Well, maybe not me. But when automation does come for us, we will be at the mercy of those who own the robots, because let's face it, they won't really need us for anything anymore. But then workers can become legally machinery, rented to the companies, keeping them from becoming leeches on the system. And I hear that the owners take really good care of their machinery.
They say that Evil is seeing the glass as half empty. We at Kakos Industries would like to remind you that, at the atomic level, a glass is rarely at the halfway mark, so no matter what you say, you're wrong. This is Things We're Taking Credit for Now. Today, we're taking credit for gin and juice, old fashioneds, and the DarkMega GuzzleThumper. That's a drink of our own creation and it will seriously fuck you up. If you happen to disagree with what we've taken credit for, then we invite you to try the DarkMega GuzzleThumper. That'll sort you out quickly.
Sammy Sea has won today's Ruin-A-Life Drawing. Sammy Sea has selected King Kin as his nemesis, and as a result, we will not rest until King Kin's life is ruined. The Wheel of Misery spun for quite a while before it landed on "Homemade". This is a fun one, shareholders. From this day forward, King Kin will only have things that are homemade. While this is might not seem like the worst situation, keep in mind that a lot of things should not be homemade. Cellphones. Dental floss. Condoms. King Kin will be unable to purchase anything premade from a store, and will be forced to make do. For good measure, Sammy Sea will appreciate homemade things less. Good luck accepting thoughtful gifts in the future, Sammy. Congratulations on the win.
And that brings us to the end of today's announcements shareholders. In a few moments, and not before, you'll be able to take that awful earpiece out. There will be a codeword at the end of the numbers. You will need this codeword in the future. Do not forget it. And do not miss it. Only once you've heard it can you destroy the earpiece. I am somewhat remorseful that this is not the Darkest Universe after all, but perhaps this provides us with the motivation we need to get there next year. Here are the numbers.
27
27
27
27
27
36
27
27
35
34
34
27
34
34
35
27
29
14
14
14
4
14
14
15
5
27
29
27
29
14
14
29
Mumble Salad.
Kakos Industries is written and produced by Conrad Miszuk, who is also the voice of Corin Deeth. The music is also composed by Conrad Miszuk. The introduction is read by Kim Aiello, and the credits are read by Hanna Jones, who is fond of all forms of tape. Check out KakosIndustries.com for more episodes. There's also transcriptions if you'd like to read along with the Kakos Industries announcements. That's K-A-K-O-S-I-N-D-U-S-T-R-I-E-S dot com. Please check out store.KakosIndustries.com for merchandise and special offers and become a patron at kakosindustries.com/patreon. Questions, comments, or a strong desire to collaborate? Drop us a line at inquiries@kakosindustries.com. If you like Kakos Industries, be sure to rate and review us on your favorite podcasting service, and connect with us on Facebook (facebook.com/kakosindustries), Tumblr (kakosindustries.tumblr.com), and Twitter (@KakosIndustries).
Special thanks to our esteemed shareholders Iain Croall, Renee Stein, Dan Shumway, and Courtney Campbell. Also thanks to our honored employee Grace Pegafin, who destroyed a number of ancient artifacts we were bringing into the building. It turns out that one of them did have a bomb probably manufactured by Melantha's company inside of it. And thanks to our Division heads Britney Garcia, head of The Division of Beanies, Booties, and Construction Projects That Are Probably Too Large for Yarn, Patrick Green, head of The Division of Oceanic Micro-Cryptozoology, and Billy Davis, head of the Division of Splashing. The Division of Beanies, Booties, and Construction Projects That Are Probably Too Large for Yarn has finished building a suspension bridge over the unfriendly lake. Only around a third of the people who traverse it end up impaled on rusting metal in the lake below. The Division of Oceanic Micro-Cryptozoology has completed studying the unicorn plankton, determining that it probably doesn't exist anymore, and have shifted their focus to the Devil Protist, the most malignant of all protists. The Division of Splashing has now created a wave that is guaranteed to hit your enemies right in the eyes in the pool. Our esteemed shareholders, honored employees, division heads, and other Patreon patrons are the best. If you want a thank you in the credits, your own division, or other great rewards that help to keep this show running, please head to Kakosindustries.com/patreon. That's Patreon: p-a-t-r-e-o-n.
And until June 17th, 2017, we're running another Kickstarter to also help the show keep going, and get you some awesome merch that you deserve. Visit KakosIndustries.com/kickstarter to support us there.
If you're feeling down after this broadcast have you considered an adventurous piercing?