33 – FOMOOO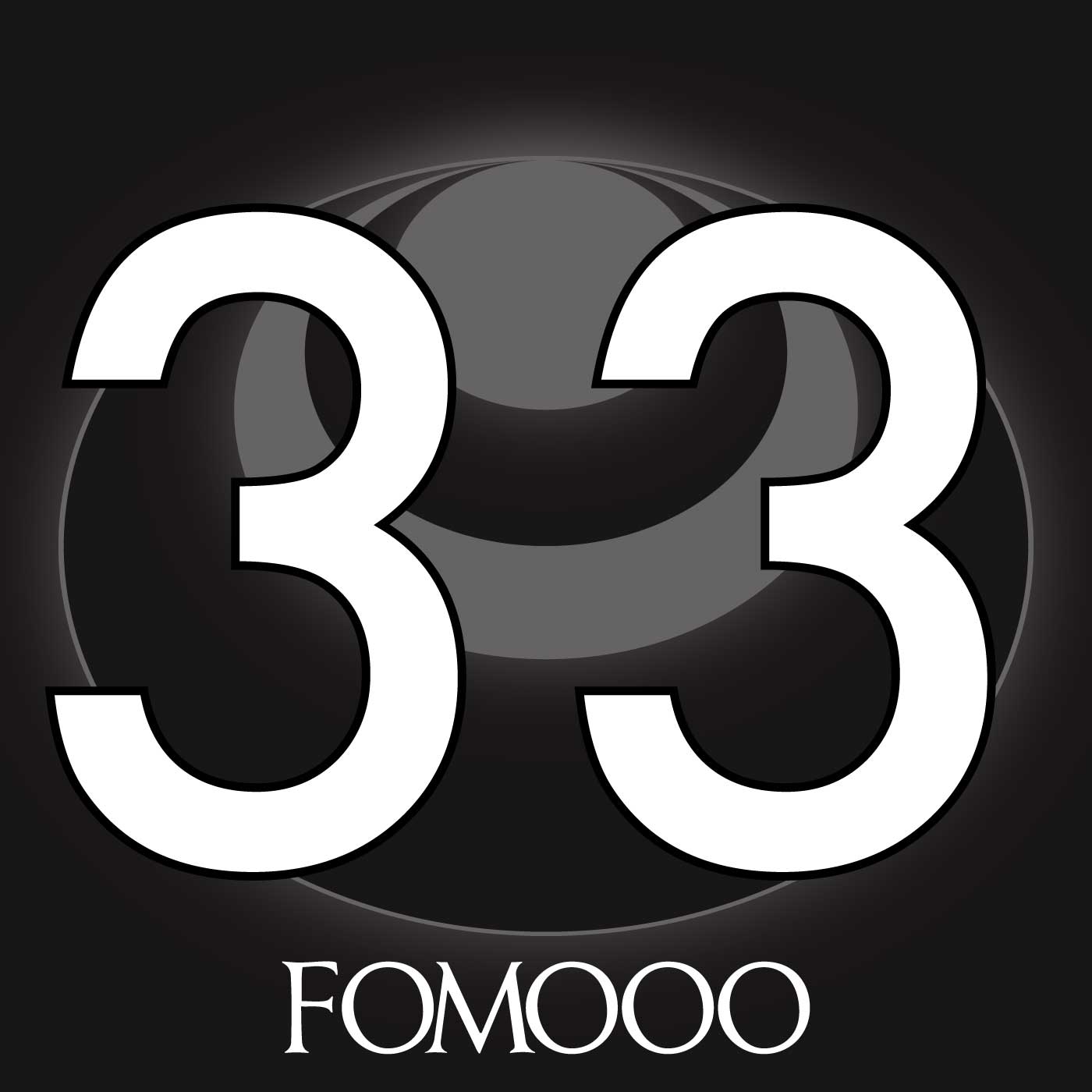 in which you feel a tingling in your brain, Corin gets personal, the technology festival exceeded everyone's expectations, the Festival of Falling Down Because You're Not Looking Where You're Going, Dumbass is announced, the Division of Masculine Expression has news, the Sexual Innovation Division is trying really hard to make #FOMOOO happen, and Greg Googlymoogly "wins" the Ruin-A-Life Drawing. Do Evil Better.
What you are about to hear has been dug up from the depths with the sole purpose of making you uncomfortable.
Hello and welcome to the Kakos Industries Corporate Shareholder Announcements. At Kakos Industries, we help you to Do Evil Better. My name is Corin Deeth III and I am CEO of Kakos Industries. Since you last heard from me, Grace has taken over the care of Dark Mother Belladonnica again, which is good, because I am not a parent. When I said that I wanted to make a hatebaby with Melantha, I should probably say that I didn't mean it and I am in no way, shape, or form prepared for fatherhood of any kind. I have been treated with some semi-experimental birth control methods that have prevented me from giving a single one of my many, many, many partners any usable sperm at all. Apparently, Grace has some sort of list of all of the people approved to watch over Belladonnica and I guess I was the only person that day who did not come up with a sufficient excuse to get out of that bit of babysitting. Belladonnica did show up a few hours later after the broadcast. We ran some more tests to make sure that she didn't change too much in the absence. Everything seems to indicate that she is the same as before. We can never be too careful when it comes to these things. I understand that when they found her, she had dyed all of her clothing black, and also painted most of her skin. It was a pain in the ass watching over a child like that. I was happy to give her back. Then I received a note from Grace a few days later saying "DMB thought your first date went really well." I, um… I, uh… I don't know.
This broadcast is coming to you via the crystals in your pineal gland. Scientists have discovered calcite crystals in the pineal glands of adult humans. Some people have begun to conjecture that these crystals are capable of passing signals from outside of the mind into the mind itself and vice versa. Some people have even gone so far as to conjecture that these crystals allow us to communicate with the almighty. I would like to assure you that all of those conjectures are bullshit. While the crystals are there, and they may do something, they do not allow for the transmission of messages from some sort of all powerful being. Well, except for right now. If you are a shareholder, and you haven't deviated too far from your ordinary eating habits, then we have changed the structure of these crystals just slightly, allowing our messages to enter your brain directly. Now you can communicate with the almighty Kakos Industries. I will say that we have left our receiver off the hook, so we can't hear you, but you can hear us, and quite well I would expect. After the broadcast is over, the chemical structures in your brain will go back to normal in time and this effect will wear off. Side effects of the treatment may include auditory hallucinations, urban sprawl, which is where you sprawl out on a city street and are unable to rise, and also a feeling of being more alone than ever before. These side effects should also fade. If they do not, then my only advice is to cope.
Shareholders, I would like to get a little bit personal before we dive into the rest of the announcements. You see, after I discussed the letter I received from my grandfather last time, the one that mentions me producing an heir, I ran into a bit of a snag in the way we do things at Kakos Industries. No, I am not being forced into a marriage or anything like that. It seems that we have some rules about upper management and… for lack of a better term, mental health. There are guidelines about what makes a healthy person, and while we eschew much of those guidelines in favor of greater Evil, it seems that there have been some concerns raised about me. I would like to say that I deny all of these concerns. I am a private person. I do not wish for everyone at work to know everything about me. Nor do I wish for you shareholders to know everything about me. My position requires an image of strength that I can assure you no human being has ever actually resembled. But that doesn't mean that the image isn't important. I'm… I'm getting away from the point. They asked me some questions and, based on my answers, they seem to think that I may have an… imbalance of Evil. You see, having great amounts of Evil is a wonderful thing here at Kakos Industries, but for those of us with such impressive amounts, sometimes that Evil doesn't stay where it's supposed to: in our work. Sometimes that Evil turns inward and begins to affect our lives in negative ways. This becomes an evil Evil, which, if you're doing the math at home, is something similar to "good". At times, those of us in these positions, with these sorts of imbalances, have to… undergo treatment. They have recommended that I start a medication to attenuate my levels of Evil until such a time as I am more prepared to handle all of it. Also, in true Evil style, some of this treatment is incredibly patronizing. For example, because of my answers on this test, I am now required to get help with making friends. Making friends. I honestly don't see how my personal life is of any concern to the other people in my business. It should be no secret to any of you listening that my private life is just that, a secret. And that is how I like it. It's not important for my co-workers, or any of you shareholders to know what's going on in my life, or who I spend my time with. It should be enough that I say that everything is okay. And it is. Or maybe an Evil version of okay. Like E-kay… You know what, I don't think that's going to catch on. Anyway, apparently my word is not enough. For that reason, the board has decided that, to avoid some trouble downstream, I need to make a… friend. Some sort of companionship or something. Personally, I don't see why this has been introduced in such a formal way. At any rate, they didn't leave things up to chance, so to speak, and they have assigned me a friend. His name is Brosephus. So far, we've had one "hang sesh". It involved sitting on a couch and playing a videogame where we killed a lot of people. And some aliens. I think we might have killed more digital people than Kakos Industries was responsible for the deaths of today in the real world, which is saying a lot. Then we got a pizza. I'm not crazy about pizza, honestly, but I guess it was cool? Brosephus said he had a "killer" time and he's looking forward to doing it again. He's after something. I just know it. There's no way he's that simple. I don't really want to do this, shareholders, but I will do anything that I can for this company. If taking medications, and making some shitty friends is what the job requires, then that is what I will do.
I don't think anyone will argue with me when I say the Technology Festival was totally insane. It seems that the other manufacturers figured out that robots of a highly pornographic nature seem to do much better during these battles, so this year's robots resembled what one would imagine the individuals at a professional wrestling match that also happened to be a live sex show would look like. In the interest of time, and also because there are no children within ear shot today, I will just list some of the more intense parts. There was a giant breast that crushed other robots under its mass. Just a big titty. They called it Tittybot. Also, it had corrosive milk or something. That's just absurd. There were also a number of tentacle monsters in the style of Thorgonus's OctoBot Plus Two, and also several schoolgirl-magical-warriors in the same vein as Giant Ass Robots to Kick In Your Face's Giant Ass Schoolgirl That's Kawaii as Fuck Yo, but somehow more disproportionate, anatomically speaking. It seems that the other teams were trying to improve upon the formula of what worked in the past. During the fight, there was some ass to ass. There was some DVDA. There were a number of things that only occur in the deepest, darkest parts of the pornographic surface web. Things that can only be drawn because humans lack the necessary parts. There were things that cannot be unseen. Things went into giant robotic pee holes. Is there another term for that? Putting things in pee holes? I don't know it if there is. There were hyena clits. There was a giant robotic cup that… um… well there were two female robots… um… alright, well I'd rather not think about it honestly. The scene got so hot and so heavy so quickly, that I wondered to myself if any of these robots actually knew how to fight, or if perhaps the scientists had just gotten distracted while they were making them. Kakos Industries is no stranger to losing man hours to sexual arousal. We began to fear that there might not be a clear winner based on the outcome of violence, so we had to come up with a scoring system for the sexual activities we were witnessing. In that process, I think we learned more about ourselves and the way we feel about sex than we did about the competition in front of us. I mean, it was hard to call it a competition. All of the robots were getting along, and really well. Then we decided we should order a whole bunch of trophies in case we couldn't decide who had won. I mean, even Giant Ass Robots and Thorgonus were in the fray seemingly more concerned about pleasing their giant robotic parts than about winning through violence. But then, as things began to wind down, something was wrong. Some of the robots began to collapse. Parts of their structures fell hundreds of feet to the ground. Noses were lost. Fluids were spilled. It would seem that Thorgonus and Giant Ass Robots had both gotten the memo that everyone would be using their style during the match, so they prepared by spending the majority of their efforts on sexually transmitted robot diseases. Nanobots that dismantled the competition from the inside. I will say that the efforts on behalf of both Thorgonus and Giant Ass Robots appeared to be about equally effective, leaving no clear winner. Based on our estimates of total sexual gratification, though, we'll have to award victory to the Dictopussy from Trevor's Robot Garage, the company started out of the garage of Trevor Wollum. I should note that Trevor Wollum was murdered by the new owner of the company, who has since moved the company out of the garage and into an expensive, state-of-the-art facility. If you're curious, the Dictopussy was like a lot of dicks with a bunch of vaginas in the middle or something. Really, there was just no effort made to conceal the sexuality in this festival.
The Actual Renaissance Festival that we ordinarily have coming up was cancelled because it is an awful festival and we don't like it. The renaissance was a miserable time from our modern perspective. There weren't actually dragons, and you probably would have been a joyless peasant. Fortunately, the new book of questionable rules has a good suggestion. Coming up, we have the Festival of Falling Down Because You're Not Looking Where You're Going, Dumbass. Again, I don't know when the book was written, but the vernacular is suspect. I will emphasize that this event is invite only. How will you know if you're invited? You'll know. You'll have the bruised and/or skinned knees to prove you belong. I will personally have to hire someone to trip me because I am too damned sure-footed to make it into this festival naturally. Others of you we want to invite will meet a similar intentional accident. You can always pay someone yourself, but I will emphasize that it does have to be a surprise. So what happens inside the festival? Awesome stuff. And by that, I mean we haven't decided yet. We have our work cut out for us. We never disappoint, though, do we? Except for the occasional Festival of Disappointment, that is, but you could say that you arrive at that festival expecting to be disappointed, and then… you aren't.
Our Division of Masculine Expression has news. If you're not familiar, the Division of Masculine Expression is in charge of creating those everyday things that make masculine life as confusing and stressful as possible. I am told that they have developed a new form of necktie that looks like a big manly bow. If you find yourself tying this tie and the results don't make you look as dapper and macho as you would like, then they say "you should feel very ashamed because you are an imposter and everyone will know." They have also developed a new handshake working with the Division of Dap that looks like a normal handshake at the start, but very rapidly turns into something else entirely. People preparing for this handshake should anticipate a sudden shift from a standard handshake to a hand with palm facing down and pinkie and thumb extended, followed by jet noises and a zooming motion, some clapping, a single snap, and then a hug where both arms are actually held inward toward the chest so only the elbows of both parties touch. It is also appropriate to shout "We're definitely not gay!" Please remember how quickly things can change in this situation, and you need to make sure you do it right so that other men will know just how manly you are. Because this is the hippest handshake, all cool people are suggested to just go in for this new dap by default. If you're especially hip, you can change the phrase to "If we were gay that would be fine, but we're not. This is just friendship." If you find yourself unable to deal with this new handshake, then they say "you're a faker and you should be ashamed. Masculinity should be effortless, you fool." Also, I am told that they have developed new ways to disparage women for bonding purposes, but I admit I didn't get the handshake right the first time, so they wouldn't tell me any more. I did get wrangled into some sort of hunting trip, though, which I have zero interest in.
We all know the vegetarianism is an effort to reduce the cruelty that animals face. But what happens if you prefer the diet, but miss the suffering? Our Division of Animal Cruelty has a new development. The Division of Animal Cruelty bemoans the years and years of grass cruelty that have forced various grasses to be the primary sustenance for animals. Well, not any more, they say. They have now introduced Beef Fed Grass. It's like grass fed beef, but instead of a cow eating grass, the cow is dead, and wheat grass is growing from its corpse. This will really spice up those vegetarian meals and smoothies, and we are also in the process of feeding some of that beef fed grass to more cows because we're, like, really fucked up and stuff. You know you'd try it.
The Sexual Innovation Division is marching ahead on both of its current tasks, restoring the fuzed orgy-goers to their singular selves, and also implanting a brain into the human penis capable of carrying on a meaningful relationship with another human, so that the man can essentially sit back, or perhaps lean back, and let his dick take over entirely. I will say that progress is slow on both fronts, but progress is being made. One discovery that the SID has made somewhat by accident is the Fear of Missing Out on Orgy, or #FOMOOO. This situation evidently arose because one of the employees had planned on being a part of this doomed sexual encounter, and still complains that they were not involved. Even though the outcome was messy, to say the least, this individual still longs for the efficiency and pleasure offered by this particular instance of group sex. The SID then began to question some of their more open-minded coworkers about just how they'd feel if their friends had gone to an orgy without them. It would seem that they echo these complaints, and that this phenomenon is independent of gender and sexual orientation. They are going to look into ways to capitalize on this situation, but in the mean time, they recommend tagging anything you possibly can with #FOMOOO. That's # – F – O – M – O – O – O. It's a real thing.
They say there is no point being afraid of the dark because you are the scariest fucking thing there is. This is Things We're Taking Credit for Now. This week, we're taking credit for your weaknesses, your failures, and those awful people who are just so proud when they're actually worthless and their successes are meaningless. If you disagree with anything we've taken credit for, then you will become more worthless. Just a side note, dead people are worth less than living ones. Also, we're lazy.
Greg Googlymoogly has won this week's Ruin-A-Life Drawing. As a result, his nemesis will suffer a life-ruining downfall. Greg has selected Everett Muth as his target. The wheel of misery turned many times before landing on "The sensation of being upside down". From this day forward, Mr. Muth will feel like he is upside down, and feel strongly that his positioning should be righted. Learning to handstand will alleviate the pain for a time, but Everett will eventually have to flip over and go back to doing his daily activities. Everett will also not be immune to having too much blood in the brain, which could be a problem. For good measure, one of Greg Googlymoogly's organs will be turned upside down inside of him. There's a good chance he will never have any adverse side effects. We'll see. Congratulations on the win.
And that brings us to the end of the broadcast. Your brain crystals, as I mentioned, will return to normal in a few days. We might send you some random messages and sound effects over that time just to mess with you. Nothing serious. Just some heavy breathing, boards creaking, doors opening and closing. You know, the stuff you already hear in your head. You may remove the crystals and destroy them if you like, but you will die. Sorry. The numbers are next.
2
3
2
3
2
3
2
3
23
32
2
3
3
2
Kakos Industries is written and produced by Conrad Miszuk, who is also the voice of Corin Deeth. The music is also composed by Conrad Miszuk. The introduction is read by Kim Aiello, and the credits are read by Hanna Jones, who is currently stepping on a lego. Fuck. Check out KakosIndustries.com for more episodes. There's also transcriptions if you'd rather read the Kakos Industries announcements. That's K-A-K-O-S-I-N-D-U-S-T-R-I-E-S dot com. Questions, comments, or a strong desire to collaborate? Drop us a line at inquiries@kakosindustries.com. That's I-N-Q-U-I-R-I-E-S @ K-A-K-O-S-I-N-D-U-S-T- R-I-E-S dot com. If you like Kakos Industries, be sure to rate and review us on iTunes and Stitcher, and like us on Facebook.
If you're feeling down after this broadcast, have you considered that in a billion years there will be no record of it, nor your indignant rage?