CS49 – New Show, Survey, and CCI 2019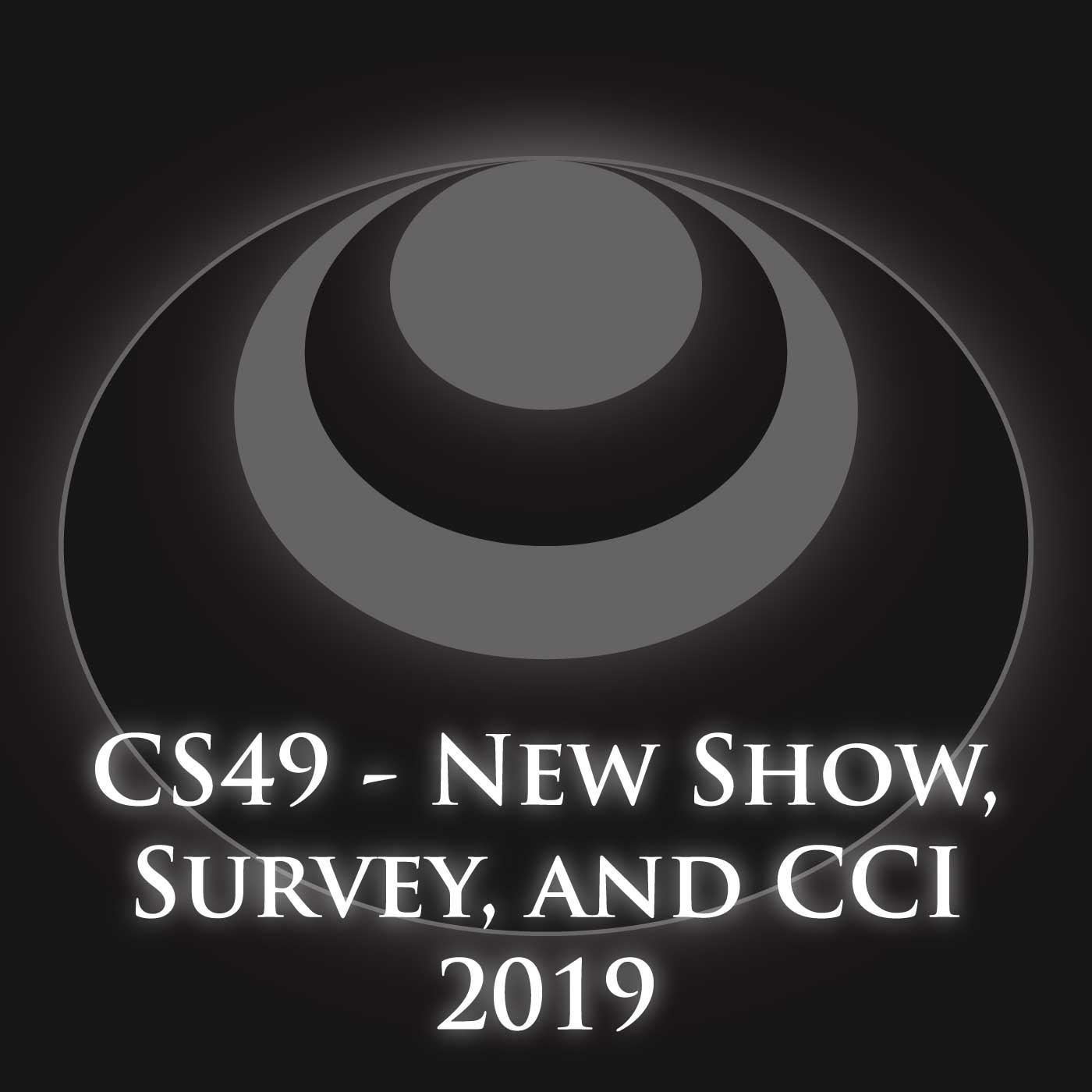 Survey: KakosIndustries.com/survey
Never Rad Miscellany Tickets: NeverRad.com/ticket
Meet up at Comic Con International in San Diego TBA
Transcription:
Hello, Kakos Industries shareholders. My name is Conrad Miszuk, and if you believe the cover story, then I am the creator of Kakos Industries. If you don't believe the cover story, then I am a detailed hologram designed to take the fall in the event of legal difficulties.

We have some big news today, but before I get to that, we have a new survey that I would really appreciate if you took. Head over to KakosIndustries.com/survey to find that survey. Your answers will help to refine Kakos Industries and make it better, and they will also help with another project that I'll mention in a minute. And if that's not enough for you, I'll email everyone who participates a coupon for the Kakos Industries store when the survey ends, and two lucky winners will be written into the show as an employee spotlight. KakosIndustries.com/survey. It'll take you less than five minutes.

The next thing, and the much bigger piece of news is that I'm beginning a new show. It's actually several shows contained within one podcast. It's called the Never Rad Miscellany, and it is a collection of audio drama. That collection of audio drama is going to be presented live here in Phoenix, Arizona, and later uploaded to the Internet. If you're in the area, you have to come check it out. The event is June 5th, 2019 at 7PM at the Rebel Lounge. You can buy your ticket at NeverRad.com/ticket. That's n-e-v-e-r-r-a-d dot com slash ticket. You can also find a link in this cover story on the Kakos Industries website. The event is 21+, but underagers can get in with a parent or legal guardian. $5 in advance, $10 at the door. NeverRad.com/ticket.

Also, I'll be going to Comic-Con International in San Diego again this year. If you're going to be in San Diego between July 18th and the 21st, I'll be doing a meet up at some point, probably outside of the convention center so anyone can join and we can all breathe. Keep an ear to this feed as the time gets closer and I'll announce that. I might even have a little bit of exclusive merch while I'm there.

Please take the survey: KakosIndustries.com/survey. And if you're in Phoenix, you do not want to miss the first installment of The Never Rad Miscellany. NeverRad.com/ticket. And if you're not in Phoenix and can't make the drive across the desert, then stay tuned to Kakos Industries and I'll let you know when we post our first episodes.

Thanks again for being the absolute best. Now back to your regularly scheduled announcements.